『Kupffer is the leading role!?』 Super Mario Orchestra Concert
『Kupffer is the leading role!?』 Super Mario Orchestra Concert
By series music of popular game "Super Mario" of Nintendo Co.,Ltd. , we will hold the full orchestra concert for the first time in Japan!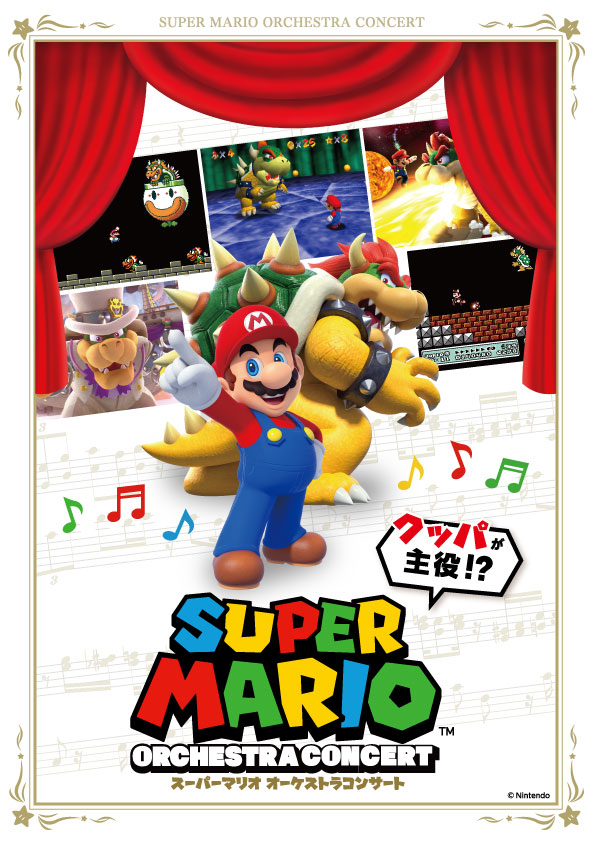 We will deliver music of Super Mario loved continuously by all generations from children to adult by the supreme orchestra sound. We will perform a concert to be enjoyed by all fans of Super Mario incorporated plenty of musical performance from " Super Mario Brothers", exclusive software of family computer™ sold in 1985 to the exclusive software "Super Mario Odyssey" of the latest work Nintendo Switch™.
As described of the performance name of "Kupffer is the leading role!?" this time, "Kupffer", the old enemy of "Super Mario" , holds the key of concert. By centering on impressive musical composition of battle scene with Kupffer in series of "Super Mario", fans of Super Mario can enjoy powerful orchestra sound.
*Performance content may change without notice.
©Nintendo
ファミリーコンピュータ、Nintendo Switchは任天堂の商標です。