BitSummit Let's Go!! | Death the Guitar Wins Highest Recognition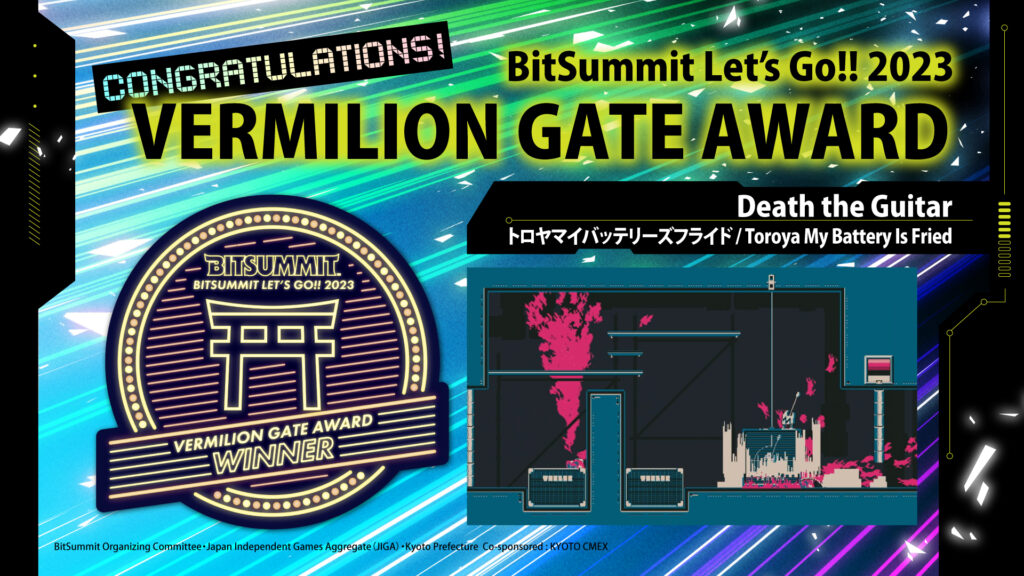 Kyoto, Japan – July 16, 2023 – The Kyoto indie game festival BitSummit Let's Go!! has come to an end after three days of festivities concluding on a high note with the annual BitSummit Awards decorating the best games amidst the 93 handpicked indie game creations exhibited this year.
The BitSummit Grand Prize "Vermilion Gate Award" was attributed to the Japanese developing team Toroya My Battery Is Fried, for "Death the Guitar" was recognized not only for its surprising premise of making the instrument, the "guitar" itself the main character, but also for its speedy game design and intense presentation, which elevated the instrument's characteristics after breaking it down. The rebellious soul and rock'n roll vibe of Death the Guitar permeates the gameplay, which matches the spirit of the Vermilion Game Award perfectly.
"This years games were really strong. A lot of innovative creativity, simple but highly effective
gameplay, beautiful graphics.. " said James Mielke, co-founder of BitSummit. "This years grand
prize Death the Guitar marries innovative platforming gameplay and great graphical effects with
overall an amazing vibe, all of that made by one single guy! We couldn't stop playing, and are
looking forward to play more in the future."
Make sure to visit the BitSummit Let's Go!! Steam Sales event, which will remain accessible
until DATE XX, giving a chance to experience the exhibiting games remotely and take
advantage of discount price up to -60% off.
VERMILION GATE AWARD Winner / 朱色賞<大賞>
もっとも優秀な作品に贈られる賞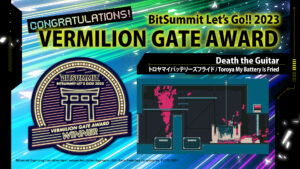 【Death the Guitar】 by トロヤマイバッテリーズフライド / Toroya My Battery Is Fried
『Death the Guitar 』は「ギター」という楽器そのものをメインキャラクターにする意外性もさることからが、その楽器の特性を分解した上で本作のスピーディーなゲームデザインと過激な演出へと昇華したことが評価されました。
同時にロックンロールのイメージも作品全体と通して感じられることからその滲み出る反骨精神がVermillion に相応しいと判断しました。
INTERNATIONAL AWARD Winner / インターナショナルアワード
海外からの作品の中で優秀な作品に贈られる賞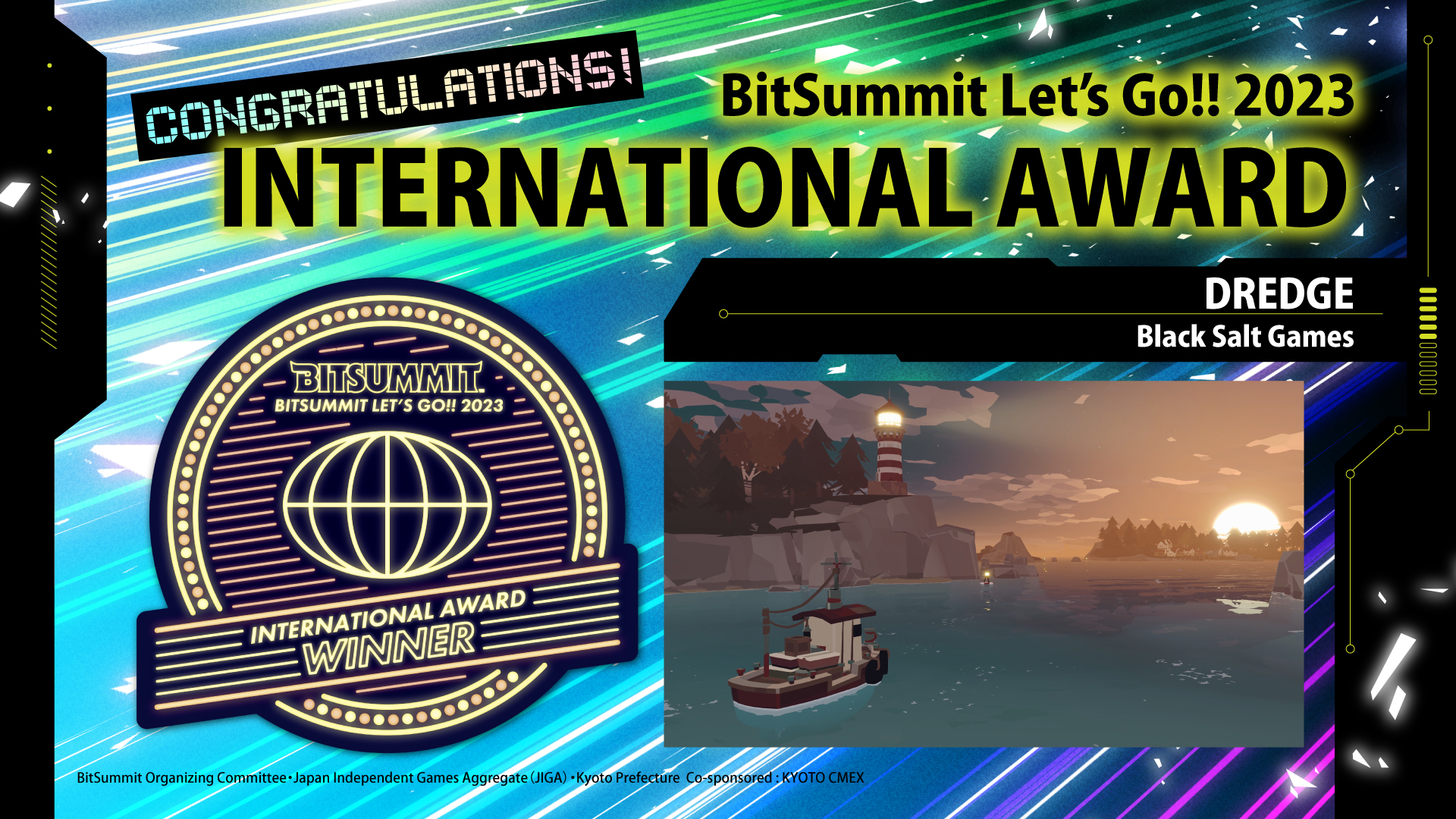 【DREDGE】 by Black Salt Games
VISUAL EXCELLENCE AWARD Winner / ビジュアルデザイン最優秀賞
優秀なビジュアルの作品に贈られる賞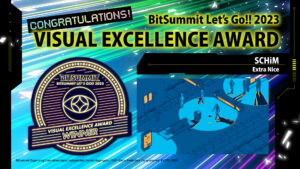 【SCHiM】 by Extra Nice
EXCELLENCE IN GAME DESIGN AWARD Winner / ゲーム・デザイン最優秀賞
優秀なゲームデザインの作品に贈られる賞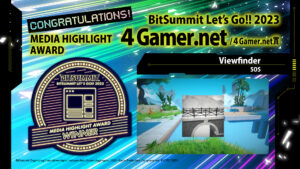 【Viewfinder】 by SOS
EXCELLENCE IN SOUND DESIGN AWARD Winner / オーディオ・サウンド最優秀賞
優秀なサウンドの作品に贈られる賞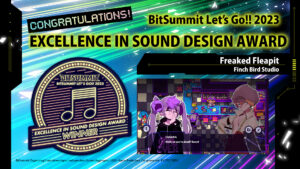 【Freaked Fleapit】 by Finch Bird Studio
INNOVATIVE OUTLAW AWARD Winner / 革新的反骨心賞
技術、アイデアなど革新的な作品に贈られる賞
【紙がない! / No Paper! 】by 宮澤 卓宏 / Takahiro Miyazawa
POPULAR SELECTION AWARD Winner / ポピュラーセレクション賞
来場者からの投票でもっとも得票が多かった作品に贈られる賞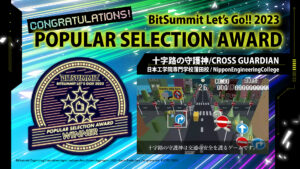 【十字路の守護神 / CROSS GUARDIAN】by 日本工学院専門学校蒲田校 / NipponEngineeringCollege
GAME JAM AWARD Winner / ゲームジャム最優秀作品賞
ゲームジャムイベントに参加した学生作品から選ばれる最優秀賞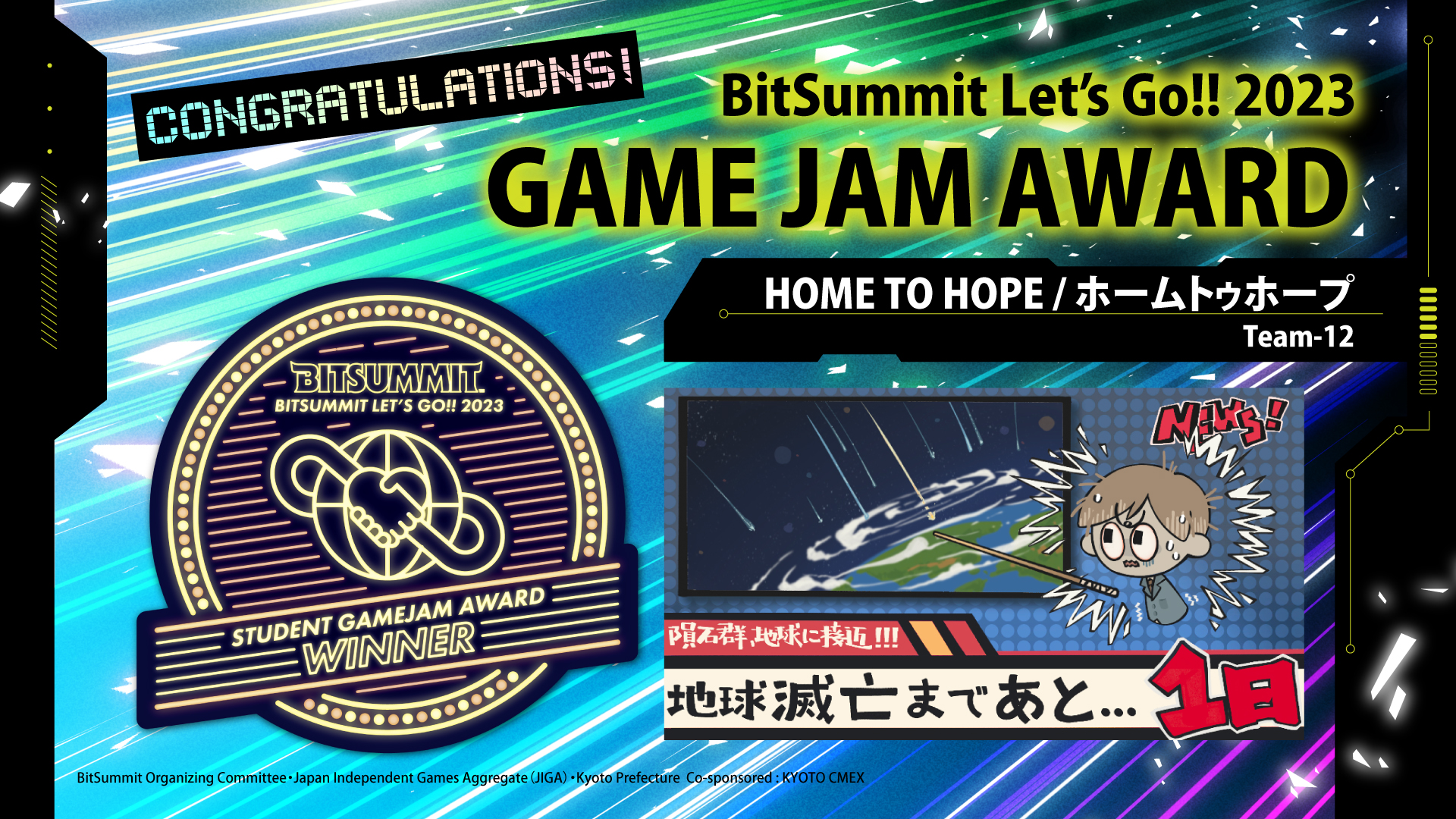 【HOME TO HOPE / ホームトゥホープ】 by Team-12
また、今回のゲームジャムの作品のすべてはプレイ可能です。詳しくはこちら。
各ゲームのトレーラー:(2) HomeToHope【BitSummitGameJam】 – YouTube
ソニー・インタラクティブエンタテインメント、小学館によるスポンサー賞の発表
ソニー・インタラクティブエンタテインメント
PlayStation®賞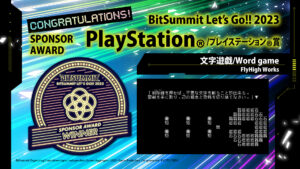 【文字遊戯 / Word game】by FlyHigh Works
小学館
コロコロコミック賞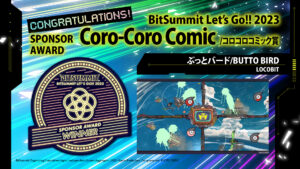 【ぶっとバード / BUTTO BIRD】by LOCOBIT
MEDIA PARTNER AWARD Winner / メディアパートナー賞の受賞作品
メディアパートナー各社(ファミ通・電撃オンライン・ガジェット通信・Game*Spark・IGN JAPAN・4Gamer)が選ぶ"MEDIA PARTNER AWARD / メディアパートナー賞"があります。
ファミ通 賞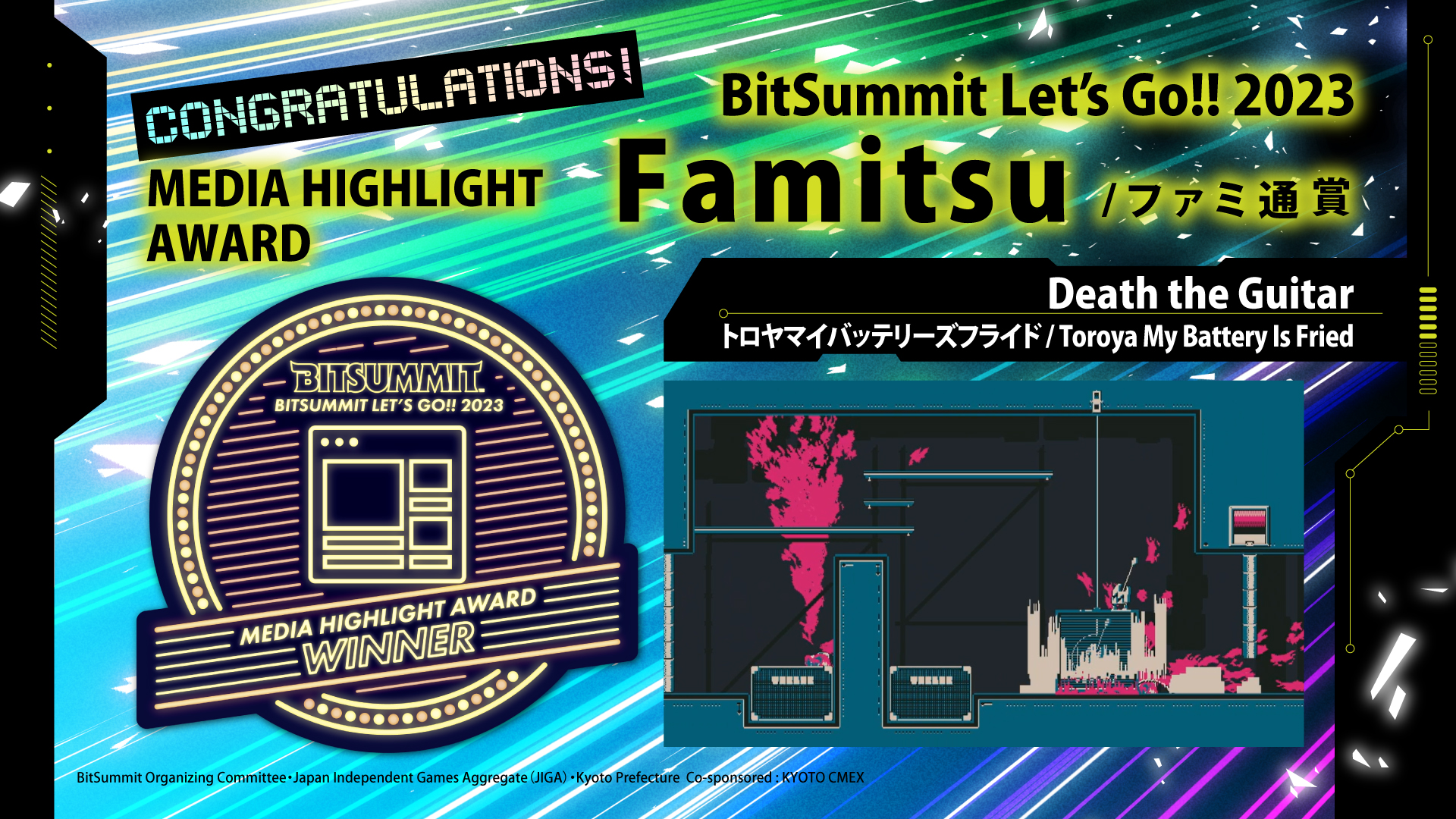 【Death the Guitar】 by トロヤマイバッテリーズフライド / Toroya My Battery Is Fried
電撃オンライン 賞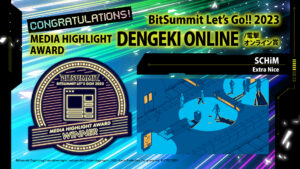 【SCHiM】 by Extra Nice
ガジェット通信 賞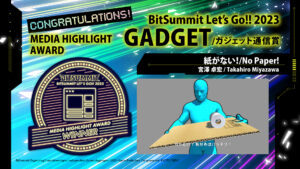 【紙がない! / No Paper! 】by 宮澤 卓宏 / Takahiro Miyazawa
Game*Spark 賞
【Freaked Fleapit】 by Finch Bird Studio
IGN JAPAN 賞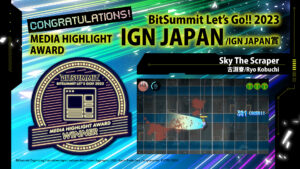 【SKY THE SCRAPER】 by Kobuchi Global Games
4Gamer . net 賞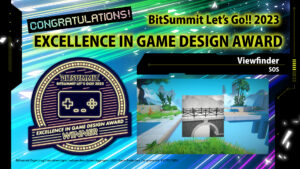 【Viewfinder】 by SOS