【BitSummit Exhibitor's Release】The Path to the Magical Forest Has Been Opened – She and The Light Bearer is Now Available on Switch
【BitSummit Exhibitor's Release】The Path to the Magical Forest Has Been Opened – She and The Light Bearer is Now Available on Switch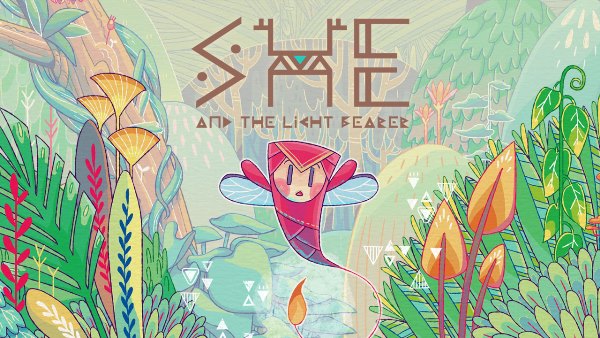 Surabaya, June 6th, 2019 — There are many lives inside the forest, but often overlooked. She and The Light Bearer tells a story that takes place inside an enchanting forest, inhabited with many quirky creatures; the mischievous, the scaredy-cat, the wise, and many more. They are there to help our protagonist on its mission. Find them in She and The Light Bearer, now available on the Nintendo Switch!
The story begins after the world lost its balance since the Mother fell into a deep slumber. Trusted by its elder, our little firefly goes to find the Mother to bring back harmony upon the land. Wandering deep inside a whimsical forest, the little firefly needs to solve various riddles, challenges, and puzzles to earn the forest's trust. Deeper into the forest, it will learn the sacrifice of the forest, the horror of the Devourer, and the secret to awaken Mother.
Not an ordinary point-and-click adventure game, there are many artistic elements that you can find in She and The Light Bearer. The creator herself, Brigitta Rena, is a fan of poetry, myth, and fairytale–making She and The Light Bearer brimming with mystery and wonder. It is all manifested in forms of hand-drawn art, poetic writing, and serene folk music.
This game features:
・Fairytale with interesting characters to interact with
・Fully hand drawn and animated visuals
・Instrumental acoustic soundtrack that brings you to the heart of the forest
"She & The Light Bearer" Store page (Nintendo US)
Follow the game's social media for updates:
"She & The Light Bearer" Facebook