【BitSummit 7 Spirits Exhibitor's Release】Coffee Talk – A Barista and Heart-to-Heart Talking Simulator is Now Available on Various Platforms
【BitSummit 7 Spirits Exhibitor's Release】Coffee Talk – A Barista and Heart-to-Heart Talking Simulator is Now Available on Various Platforms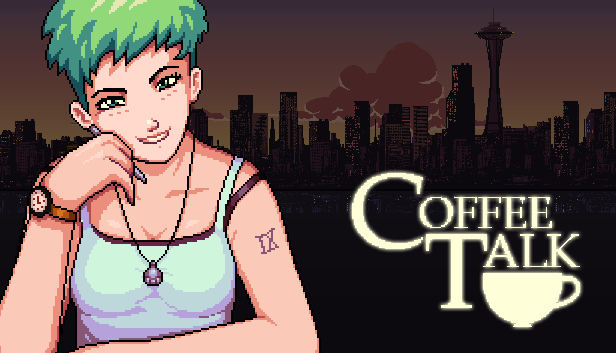 Tangerang, Indonesia — January 29th, 2020 – After two years of development, Toge Productions' barista and heart-to-heart talking simulator, Coffee Talk, is finally released for PC, Nintendo Switch, and PlayStation 4 today. The Xbox One version will follow on January 31st, 2020.
Coffee Talk is a game about listening to people's problems and helping them by serving up a warm drink or two out of the ingredients you have in stock. Complete your recipe app with dozens of special drinks out of hundreds of possible drink combinations, create beautiful latte art, and see how the stories change depending on what you serve to your customers.
The game presents a cozy, relaxing coffee shop environment with 90s anime-inspired pixel art accompanying the colorful cast of characters. Coffee Talk also features over twenty tracks of jazzy and lo-fi music to accompany the late night warm drinks and conversations.
Coffee Talk depicts lives as humanely as possible while having a cast that is more than just humans. Follow the stories of alternative-Seattle inhabitants, ranging from a dramatic love story between an elf and a succubus, an alien trying to understand humans' lives through dating apps, and many other stories you will find strongly echo the world around you.
The game features:
Tales of people from an alternative-Seattle, a city where elves, orcs, mermaids, and many other fantasy races live together with humans in a modern world we will all find familiar
Hundreds of drink combination to play with, along with latte art making features that serve as a meditative experience for the players
Branching storylines, where the branches are determined not by the dialogue options you choose, but from how you serve your café customers
90's anime-inspired pixel art visuals and chill vibes-inducing color palette help to immerse you in the game's world
Selection of jazzy and lo-fi music to accompany the late night warm drinks and conversations
An experience to make you think, feel, and rest both your body and your soul
Check out more info on the game through the links below:
About Toge Productions
Toge Productions is an independent games development studio based in Karawaci, Indonesia, established in early 2009 by two people with a common passion for games. What started as a student team project, Toge Productions has now grown into an award-winning game studio that strives to create games people can enjoy.