【BitSummit Exhibitor's Release】Party-Brawler PixelJunk Scrappers Deluxe Punches onto PlayStation 5 and Nintendo Switch
【BitSummit Exhibitor's Release】Party-Brawler PixelJunk Scrappers Deluxe Punches onto PlayStation 5 and Nintendo Switch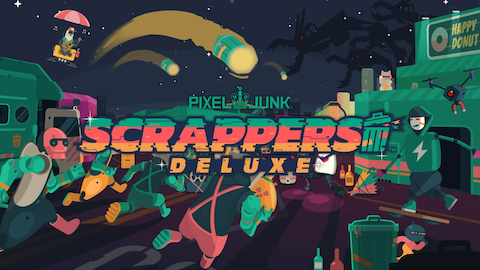 FEBRUARY 09 2023, KYOTO, JAPAN – Independent studio Q-Games today announced that PixelJunk Scrappers Deluxe is coming to PlayStation 5, PlayStation 4 and Nintendo Switch later this year. The party-game brawler hybrid features a striking visual style and invites players to join a team of robot garbage collectors to clean up the streets of Junktown with up to 4 players locally and online. The console announcement accompanies the news of a PC release via Steam and the Epic Games Store.
Players take on the role of the Scrappers, a team of humanoid trash collectors in a not-so-distant future. The goal is to clean up a city overrun with trash following the end of humanity. Trash means cash in Junktown, with rival squads attempting to interfere and bag the rewards for themselves.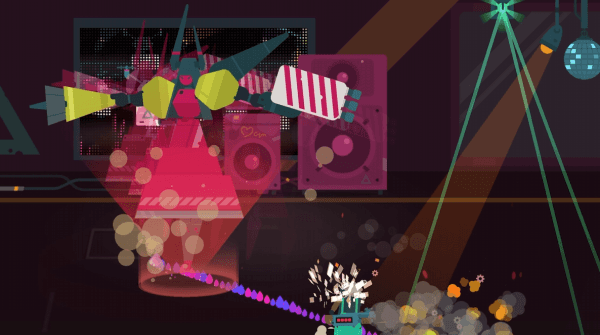 Feature Overview
5 vibrant areas to explore with over 25 stages
Local and online multiplayer for up to 4 players
Cross-platform multiplayer support
Multiple fighting styles with a variety of melee and ranged weapons to unlock
Weapon drops make no two playthroughs the same
Over 100 unique custom truck parts to discover
Wide variety of unique Scrappers to recruit for your roster
Frantic mini-games with head-to head modes
Pop-art cyberpunk-world that draws inspiration from real-world Japan
With cross-platform online multiplayer support for up to 4 players and the option for local co-op, PixelJunk Scrappers Deluxe provides multiple exciting play modes alongside a series of frantic mini-games. Players are encouraged to compete against the clock to collect as much garbage as possible. The higher the stack, the bigger the bonus, with a huge selection of characters, weapons and truck parts to unlock.